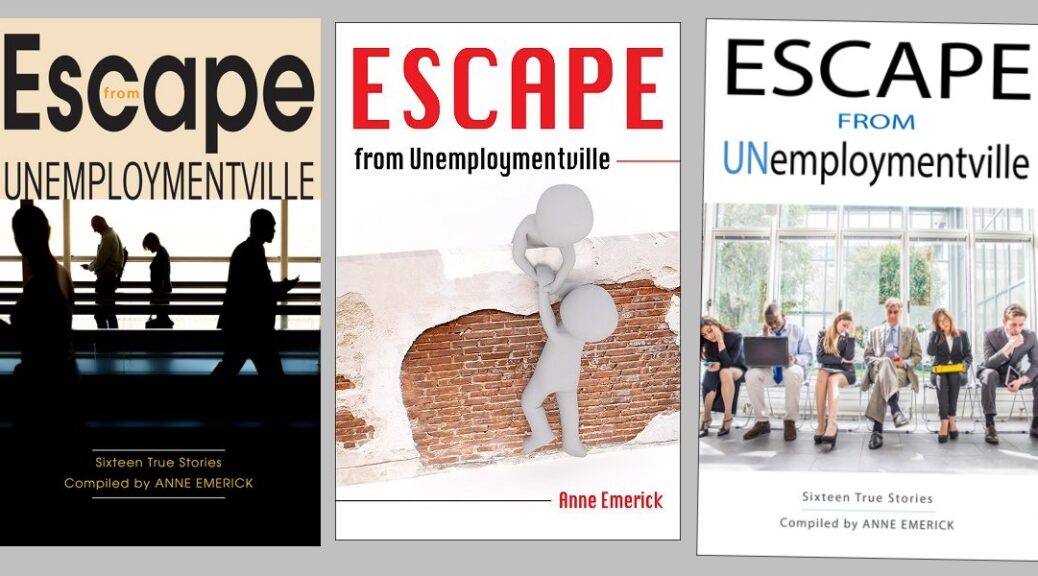 Would Love Your Input – Escape from Unemploymentville – Cover
Would Love Your Input – Escape from Unemploymentville – Cover
Hi,
My name is Anne Emerick.
In Escape from Unemploymentville, an almost-written, soon-to-be-released book, you will find my story and those of 16 other men and women. We were laid off, fired, injured on the job, or otherwise found ourselves unemployed. Escape from Unemploymentville tells both how we found our next job as well as how we coped with the financial and emotional challenges of being out of work.
But we need your input!
People can and do judge a book by it's cover. So please tell us which cover you like best. Choose one of the options below. Please scroll, so you can see all three choices!
Related Posts:
WORST advice on Job Loss or Job Hunting?