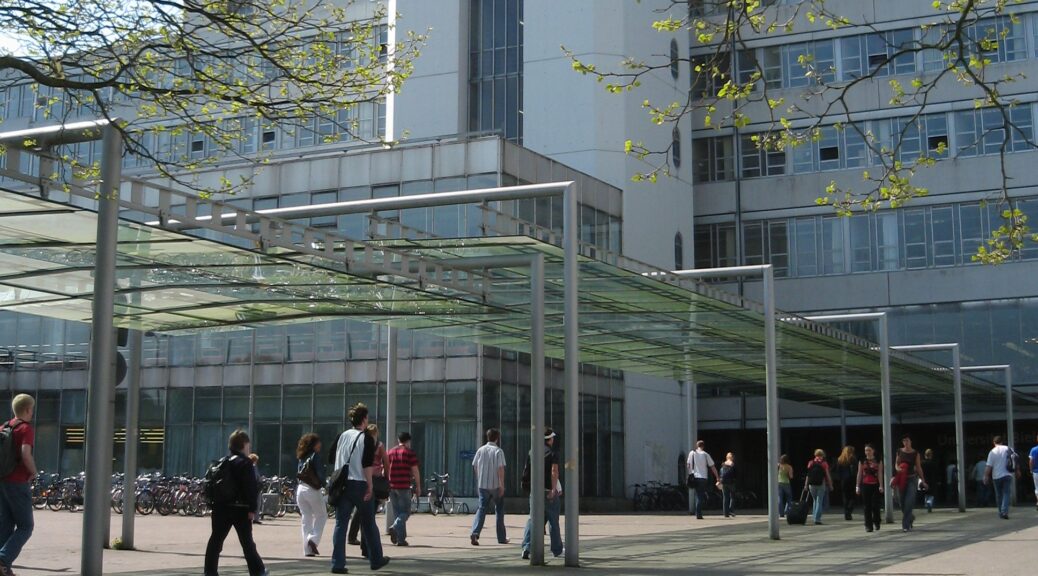 The Professional Student – How To Earn While You Learn
The Professional Student – How To Earn While You Learn
I was 17 years old when my son was born. I was also broke, jobless and had a little man relying on me. To be fair, I was just a child, but very quickly realized I was getting nowhere fast. Daycare was too expensive, so working was out of the question. The only option left for me was college, but that was an expense I could not afford.
So I found a different way.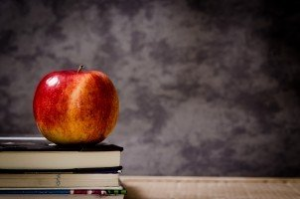 I received ALL of my schooling for free. Yes, you read that right. I was able to purchase books and school supplies, and still have money leftover to deposit in my bank account.
This is not uncommon, and I am not the exception. Plenty of students attend college and have money left over to live off of. I call it being a Professional Student. It was the only way I was able to raise my son while earning a paycheck. The overall process is simple.
FAFSA
Have you heard of it? It stands for:
Free
Application for
Federal
Student
Aid
FAFSA is your gateway to becoming a Pro Student. It is an online application that takes about an hour or so to fill out. FAFSA is income based, so luckily if you are unemployed or underemployed, this can actually work in your favor. If you are 24+ years old, FAFSA is based off of your income. If you are under 24, you will have to use your parent's income (unless you have a dependent like I did, then it is all you). FAFSA requires proof of your last years income taxes. Do not let this discourage you if your income was more than ideal. Fill out the application as instructed, and then call the college you submitted your FAFSA to and let them know there have been changes to your income. The college will adjust your income rate so you can start attending as soon as possible.
FREE. I am repeating this because my first application I filled out was not through the FAFSA website. I almost sent $80.00 to some scam artist, along with some of my most personal information. (Yikes!)
Once your application is approved, Pell Grant money up to $5,815/yr can be awarded. Pell Grants are government money and never have to be repaid. Think of grant money as a gift. If you attend class and do your work, the grant money is available to you. You can start filling out your FAFSA app here.
Federal Supplemental Educational Opportunity Grant (FSEOG)
This grant is awarded to undergrads with exceptional financial need (me!). No need to go out of your way to apply for this grant. It is based off of your FAFSA application. This grant is limited, so be sure to look for FAFSA deadlines and apply early. FSEOG will award up to $4,000 per year. Not a bad deal considering it takes exactly zero extra effort.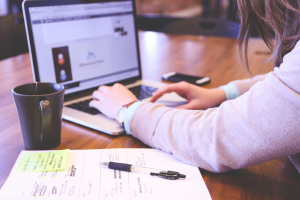 Specialized Grants
These grants are specifically geared towards your major. Looking to become a teacher? The TEACH Grant is awarded to students enrolled in an undergrad, post baccalaureate or grad student specializing in education. You do have to meet certain requirements like maintaining a GPA of 3.25. Money awarded is up to $4,000 per year.
Another specialized grant is the SMART Grant awarded to students in pursuit of Math and Science degrees. You have to be in your third, fourth, or fifth year of college. Up to $4,000 can be awarded each year.
Scholarships
Do not count out scholarships. Scholarship money accounted for the majority of my living expenses. The benefit of being unemployed is the extra time available to seek out and apply for scholarships. I though of them as a job application, and went at it full force.
Get creative. Think about what sets you apart from others. Are you a single parent? Are you a woman? They have scholarships specifically for you. Dig around. Most colleges have binders full of scholarships available that are waiting to be awarded. Go to your local campus and do some research.
I would start with this link and see where it takes you. You can also search scholarships and then plug in what sets you apart. I started with 'Scholarships for Women' and 'Scholarships for Mothers'. This is a good start, but the more specific you can get, the better your chances of being awarded money. For instance, 'Scholarships for Single Mothers' is a better search, because it filters people out, but is tailored to you. 'Scholarships for Native American Single Mothers' is even better. Be specific and try multiple searches.
Writing a really compelling essay up front can save you time in the long run. Once I had my essay written, I was able to reuse it to apply for different scholarships with just a few minor tweaks. Some scholarships encourage submitting a short video essay explaining how the award money would benefit you.
Get personal and really show your personality in these videos. Let them see why you are so great. Bonus – you can reuse you video essays too!
Applying for scholarships can be time consuming and overwhelming. At times, it feels like a gigantic waste of energy, and it is easy to get discouraged. I found it helpful to set a goal or even a limit as to how many scholarships you apply for each day. Write out what is reasonable for you, and place it next to your computer, set it as your wallpaper, use a sticky note, but make sure it is somewhere visible so you remember to apply.  A few good sites to look at are below, but do your own research and find what works for you.
Companies love college students. Decide what you are majoring in and target local companies in that field. Since I was planning on majoring in accounting, I would send out emails to banks, local companies that might need an accountant, or pretty much any company that I came across on Google that seemed to fit into that category. It too was slow going, but persistence was key. I found it helpful to try and make a personal connection with the company prior to sending them an email. Talk to someone in the office first, so you can reference him or her in your email. "Amy mentioned your time constraint to work the books, did I mention I am in school for that right now? I would be happy to share a few new tips I have learned that have cut my book time in half!" Fill their need so they can fill yours.
Call or e mail corporate companies and ask if they offer scholarships. Ask if they would be willing to sponsor your schooling. Offer to be their intern, who knows what opportunities that can lead to.
Becoming a Professional Student is possible. I did it for 3 years and the doors that have opened up still amaze me. Money is out there, and somebody is going to claim it. Earning a degree is completely beneficial and getting paid to do it just sweetens the deal.
Federal Student Aid, an office of the U.S. Department of Education
Raquel Stone is a mama to three wild animals she likes to call children. When she is not rounding up her brood, she enjoys discovering all Colorado has to offer, with her husband and children in tow.  In addition, she is a professional writer and online marketing specialist. Raquel enjoys helping businesses get their name in the game.

You can contact her directly at stone.raquel@gmail.com.